Print Marketing:

Event Brochures
Your brochure is the last impression you'll make – make sure it's one they can't say no to
Wedding and event brochures hold a special place in our hearts at Hawthorn. As one of our flagship products, we've been working with wedding and event venues to create collateral that converts since we opened our doors in 2001.
Your brochure will greet your prospects at the final stage of their customer journey, drawing attention to the features and highlights that make your venue unique. Distributed at the site tour, it's your last chance to connect with your clients before the decision is made and serves as a valuable resource to help them feel confident choosing your venue.
We offer two brochure investment options. Our event marketing specialists will help you determine the structure that makes the most sense for you
Explore Ad-Supported Brochures
01.
Kickoff & Discovery
First, our team will get to know you and your needs. We'll host a call or meeting to discuss your brand, goals, vision, and aesthetic. Once we have a solid understanding of who you are and who you're trying to reach, our creative minds will get to work.
02.
Sales & Design
If your brochure is going to be ad supported, our sales team will provide you with frequent updates on how sales are progressing. This is also the time when our creative team will be hard at work crafting the design and content for your showstopping new brochure.
03.
Proofing & Printing
With us, you retain creative control from start to finish. We'll send your brochure to print and before you know it, they'll be in your hands. All of our printed brochures are accompanied by a digital flipbook for easy online distribution.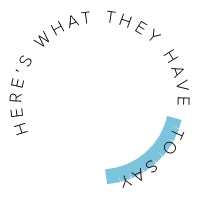 "Hawthorn exceeded our expectations. Their dedication, creative approach, and attention to detail have resulted in more leads than ever."
– Christy Brown, The Vine
Some of our recent

event brochures
01.
Option 1: Complete Client Investment
In this option, you pay for the complete production of your brochure. If you have a portfolio of hotels, each property may pay a portion.
02.
Option 2: Fully Subsidized by Ad Sales
For venues with at least 25 vendor partnerships, we'll deploy an ad sales effort to cover production costs by incorporating advertisements from your preferred vendors. Learn more.
Free E-book
7 Ways to Boost Social Media
ROI for Wedding Venues
This free e-book will help supercharge your social media ROI
Get Free E-book