Case Study:


Red Ridge Receptions
A heartwarming site and brochure for a venue where everyone is family
Perched in the hills of the Colorado River Valley, this rustic wedding venue was poised on the edge of stellar success. Red Ridge Receptions is owned and operated by an enterprising husband-and-wife duo who earned their chops in the wedding and events industry, but had always dreamed of running their own venue. In 2014, their dreams came true when they secured the property and began offering full-service wedding packages to Austin-area couples. Their clients couldn't stop gushing about their kind, attentive attitude and gorgeous setting. But their reach was limited without an event venue marketing strategy, brilliant brochure, and conversion-oriented website to back them up.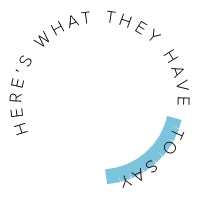 "We are so glad we found Hawthorn Creative! Our new brochure and website have made such a difference in our business. Wish we would have done this sooner!"
— Bethany Eppinger, Red Ridge Receptions
01.
The Challenge
This showstopping full-service venue struggled to take their business to the next level with an uninspiring site designed and optimized by a freelance developer and DIY print collateral.
02.
The Approach
We drew inspiration from the owners' story as well as their captivating, emotional photography. Our content team struck a balance between storytelling and ensuring the keyword rich copy would drive visitors to the new site.
03.
The Outcome
A site and brochure that finally did this magical venue, and the hardworking family behind it, justice.
A site that scaled new heights
Owners Bethany and Chris had seen the pitfalls of running a rustic event venue firsthand. When they first opened, they funneled all of their resources into making Red Ridge stand out from the competition. This meant that they only had the budget to hire a friend's brother to create a simple website for them. They were never thrilled with the result, but vowed to give their digital presence some much-needed love as soon as they could. We were inspired by their dedication to their clients and their passion for their business, so we created a site that echoed that same warmth and love. The owners and prospective clients alike were thrilled with the result and we were proud to finally give them a site that truly felt like home.
VIEW LIVE WEBSITE
A brochure as memorable as Red Ridge itself
Before hiring Hawthorn, Bethany and Chris had to make do with what they could make themselves. They crafted pricing and info sheets in Canva and Word and would print them for tours and events. But they longed for a long-term solution that would really wow their prospective clients. Using their beautiful new website as a jumping-off point, we created a stunning brochure that was sure to impress even the most discerning Austin-area brides and grooms.
View E-Brochure
Explore More
Feeling inspired?
Browse our success stories
We love bringing brand experiences to life
See More Case Studies