DMC:

Marketing Solutions
Prove you're so much more than an event planning company
As a result of the rising experience economy, a successful corporate program has to be more than a watered-down welcome reception and been-there-done-that team-building activities. It must deliver once-in-a-lifetime experiences.
As a Destination Management Company (DMC), that's precisely what you do: Your on-the-ground and in-the-destination expertise, coupled with a vast network of local resources and partners, is critical to delivering ground-breaking experiences that attendees don't just want, but expect. But with all the acronyms floating out there – DMC, DMO, CVB – do corporate event planners know that about you? Thanks to our destination marketing solutions, they will.
A Beautiful,
Optimized Website
A stunning website, optimized for search engines, will put your jaw-dropping programs front and center. We'll implement strategic keywords and consistently monitor and adjust your SEO to ensure continued improvements in rankings and traffic.
Blog Content
& Email Campaigns
You're a pro at what you do. Custom-written blog posts – pushed out via email campaigns – that establish you as a thought-leader in this industry aren't just valuable to your clients, they help retain their loyalty…and repeat business.
Multi-Platform
Custom Campaigns
Your website and print ads alone won't help you stand out in a crowded marketplace. We'll craft and employ innovative campaigns across all of your digital and print channels to elevate a unique facet of your DMC brand and engage clients.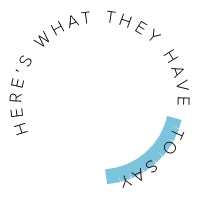 "Hawthorn Creative assisted us in defining clear-cut goals and projects. Organized, creative, and professional, they make working with them easy."
–Shelly Archer, 360 Destination Group
Free E-Book
6 Essential Questions to Vet a Website Design Agency
Don't put your website – your most essential marketing asset – into just anyone's hands
Download Free E-book