Restaurants:

Marketing Solutions
Marketing success is close, can you taste it?
In this world of internet-savvy and image-hungry consumers, marketing that takes advantage of this digital frontier is critical to a restaurant's success. In fact, according to a report from Google, 60 percent of restaurant searches on mobile devices lead to conversions within one hour – one hour!
But with most restaurant managers and owners simply trying to keep up with their day-to-day operations, it can be next to impossible to develop and implement a strong marketing plan, let alone keep a finger on the pulse of the latest digital platforms and tools that can help you stand out in a saturated market. Which is where we come in. Whether you need restaurant website design, email marketing, social media management, or a logo that unpacks what your brand is all about, we help you reach and engage your consumers.
RESTAURANT MARKETING MUST-HAVES
A Beautiful,
Optimized Website
An eye-catching website, optimized for web search, will put your drool-worthy dining experience front and center. We'll develop and implement the appropriate keyword terms, as well as consistently monitor and adjust your SEO strategy to ensure continued improvements in rankings and increased traffic.
Photo Shoots &
Social Media
Management
Gorgeous pictures of food have been a staple of Instagram since its inception. We'll oversee photo shoots of your venue and its food and beverage, then create a powerful strategy that tells the story of your unique dining experience to your masses.
Logo Design &
Print Collateral
The power of a good logo can never be understated. Coupled with other necessary branded collateral – menus, gift certificates, comments cards, and more – it's what helps tell the story of your restaurant and your unique values. So make sure yours isn't just eye-catching, but that it's on point with your brand message.
Made to Order Marketing
Full-service packages to sink your teeth into
Put your unique dining experience front and center.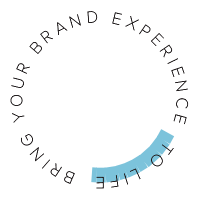 A few of the brands we
love to brag about