Destination Marketing

Solutions
Focus on your travelers – we'll assist you with the tools for success
Whether you're charged with attracting leisure travelers or conference and event business – or some combination of both, your marketing game plan is the same: a rock-solid content marketing program leveraged across multiple digital and print platforms. We've partnered with a variety of destinations to provide them with the tools that generate direct and indirect revenue.
Trust our creative and marketing experts to help you build the groundwork for your destination marketing strategy, then execute and optimize that strategy with cohesive, immersive creative elements across every platform. We'll help you identify opportunities to up your game, show value to your membership, and increase travel and meetings for your destination with any number of our destination marketing solutions.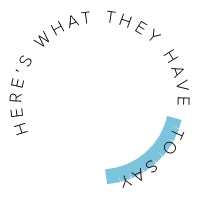 "Hawthorn Creative assisted us in defining clear-cut goals and projects. Organized, creative, and professional, they make working with them easy."
–Shelly Archer, 360 Destination Group
MUST-HAVES FOR DESTINATION MARKETING
01.
Content Marketing
Content feeds your website, print, and digital channels. Vibrant stories and visuals give a voice and personality to the special places, people, and history of your area. Turn to us to plan and create custom content of all types for your destination – from blog posts and articles to infographics and videos.
02.
Website, Blog & Digital Strategy
Your website brings your destination to life and drives customers to your doorstep. Our goal is to build you a site that increases your share of the market. Your website will not only look stunning, but have the latest SEO and UX best practices under its hood to attract and engage prospects and convert them to customers.
03.
Visitor's Guides
& Maps
One thing no DMO can do without is a guide, directory, or magazine to create engagement, inspire action, and drive leisure travel, corporate events, and conventions. We can create a new guide that features your members and your destination in a fully reimagined format. Your destination has never looked this good.
Free E-book
The Complete Content Marketing Roadmap for Hotels
Why the days of competing on price are over
Get Free E-book