Solution:

Custom Magazines
Imagine hiring a personal concierge for every guest – without the paperwork
In an ever-expanding digital marketing landscape, print may feel passé. However, the tactile satisfaction of flipping through a vibrant and captivating hotel magazine is here to stay. Your guests may seem like a captive audience, but you should never stop delighting them at every turn. After all, that's how one-time visitors become lifelong customers.
Our team has the custom magazine design process down to a science. Hawthorn's creative minds will source ideas, write copy, design proofs, and deliver the final product to your doorstep. Seems too good to be true? It gets even better. The cost of creating this energizing piece for your brand may be subsidized by advertisements from strategic partners.
Design & Production
Our team will oversee all magazine production, including design, edit strategy, writing, printing, and delivery. We'll also manage all photo selections, assignments, and copyrights.
Your Ideas, Executed
Your feedback is important to us – after all, no one knows your brand better than you. Our team will touch base for direction and thoughts along the way. We'll also pick your brain to find sources who can give us the information we need to get that local flavor.
Keeping It Simple
Our ad sales team will secure advertisers, traffic artwork, collect payments, and place ads. This includes discussions with your on-property team to help increase ancillary sales via your key amenities.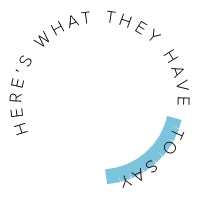 "We love featuring Opal Magazine in our guest rooms to showcase our destinations and hotels."
–Tricia Lanigan, Opal Collection
Some of our recent

custom magazines
Free E-book
The Complete Content Marketing Roadmap for Hotels
Why the days of competing on price are over
Get Free E-book