Solution:

Social Media Marketing
Join the party – surround your brand with friends and influencers by sharing human experiences
The average American spends 1.7 hours a day on social media – ample time to fall in love with your brand. Social media strategy evolves at the speed of light, but understanding the latest trends and metrics is key to finding success in the social sphere, whether you're a wedding venue seeking to connect with the newly engaged, a destination or resort aiming to attract travelers, or another type of hospitality provider. After all, social media isn't just about pretty pictures; it's about driving action.
Effective social marketing in the hospitality industry takes into account the basic purpose of social networking sites: human connection. Our cutting-edge social team utilizes social listening to identify social insights – the motivations behind people's social media behavior. We translate those insights into a custom-crafted social strategy that resonates with your intended audience through campaigns that bring people together, spark conversation and sharing, and drive conversions.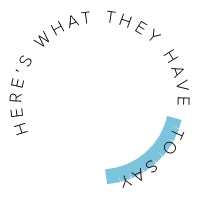 "Our close partnership with Hawthorn has increased our social media presence by over 30%. We've been extremely happy with the growth they've driven."
–Amy Landers, Lakes Region Tourism Association
01.
Organic Social Management
Your social platforms should feel like a natural extension of your brand, where you can converse with a digital audience in an organic, personable, and timely way. If you don't have the time or know-how to take this on, we can help.
02.
Paid Social
57% of consumers find purchase inspiration on social, making it one of the most influential channels for driving conversions. Paid campaigns are the fastest way to build awareness with your audience, but managing them is an ever-evolving process. Luckily for you, we know how to reach the right people at the perfect time.
03.
Coaching & Reporting
Don't worry, we won't leave you behind. If you have the right team in place to take control of your social, but don't know how to start, we're here to help. We can host monthly or quarterly coaching and reporting sessions with your social team to keep you up to date on what's working, what's not, and what to do next.
The Vine wedding venue and vineyard was struggling to create brand awareness in a city full of wedding venues. We began managing their paid social by targeting newly engaged couples in the metro-Houston area. After achieving remarkable results, like an average of 15-20 leads per month via paid social, The Vine transitioned their organic social efforts to us. This enabled us to sync paid efforts with a new, fine-tuned organic strategy. In the first month alone, 17% of all website leads came from organic social.
150% increase

in organic click-through-rate (CTR).
Instagram CTR
increased by 716%

in one month.
CTR on organic Facebook posts
doubled.
The LRTA's longtime marketing partner had stopped generating results and evolving their digital presence. So, we put Facebook and Instagram to work. Instagram content focused on travel inspiration fueled by aspirational photography. Facebook focused on offers and events with the aim of driving traffic to the association's member organizations. Paid campaigns paired with organic strategy and optimization saw 13,500 new followers in the first year alone with an average growth of over 30% in 2 years.
Paid efforts reached
900,000 users

generating

44,170 post engagements

.
Click-through-rate of 1.90%

(industry average 0.90%).
Organic Facebook
engagement rate of 5.5%

(industry average 0.99%).