Case Study:


Twenty Mile House
Crafting a heartfelt yet high-end Cali wedding venue experience
Tucked away on 200 pristine acres in the wilderness of the Sierra Nevadas, Twenty Mile House provides a one-of-a-kind wedding and event experience. Steeped in historic charm and natural beauty with modern amenities and managed with eco-conscious ethics, Twenty Mile House is a nature-lover's dream venue.
Historically, Twenty Mile House's remote location led to the perception that it was a discount or budget venue with prospects expecting a price-tag to match. Hawthorn's job was to flip the script and rebrand Twenty Mile House as an elegant, all-inclusive destination wedding venue positioned to compete with the likes of high-end resorts. We started by reimagining their brand identity and carried this messaging through via their website and digital marketing efforts with stellar success.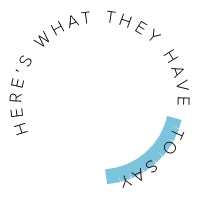 "We are really excited. Thanks to Hawthorn for all of your hard work and patience. It was fun to work with you on our new website!"
— Karen Steele, Twenty Mile House
The Before & After Metrics Speak for Themselves
01.
20 Leads in 24 Hours
Within 24 hours of launching their new website and digital campaign strategy, Twenty Mile House received 20 qualified leads in December 2020 when most wedding and event venues' inquiries were flatlining due to the pandemic.
02.
837% ROI
In the first 7 months, our paid social and search campaigns resulted in 1,217 brochure downloads and contact form submissions. Twenty Mile House booked ~$150k in revenue with a $16k ad spend.
03.
15.65% Conversion Rate
Twenty Mile House's geo-targeted Google Ad Campaigns were also highly successful with 15.65% of clicks converting into leads. This is a whopping 291.25% higher than the industry average conversion rate of 2-4%.
A luxurious new logo and brand identity
All it took was one look at Twenty Mile House's photos and videos for our identity designers to fall head over heels. Then, it was their job to give others a glimpse into their swoon-worthy wedding and event experience via a magical mark. With a nod to the property's rich history and boutique elegance the result was an identity that spoke volumes and took their aesthetic in a high-end direction.
A website built to convert
Using their stunning new brand identity as a jumping off point, Hawthorn built a Squarespace website that wasn't just beautiful, but powerful, too. Through strategic storytelling, captivating Calls to Action, and gated content marketing, Twenty Mile House's site quickly became one of our top-converting websites of all time. In fact, we're still brushing our shoulders off.
View Live Website
A beautiful event brochure and pricing guide
Twenty Mile House's team members were dedicated collateral DIY'ers. However, with a stunning new brand identity, they knew they needed to call in the professionals to take their print and digital collateral to the next level. PDFs and Word Docs just weren't going to cut it anymore! Together, we worked to create a pricing guide and brochure that walked prospects through the experience and presented their packages and pricing in a streamlined, scannable way.
View E-brochure
Search engine marketing
Similarly to paid social, Twenty Mile House ran paid search campaigns with Hawthorn before their new website went live and saw strong performance. By targeting more affluent zip codes, we were able to combine both geographic and demographic information to power campaign success. By promoting their gated pricing brochure and nurturing those leads via custom email drip campaigns, prospects were transformed into bookings within a few weeks.
Explore More
Feeling inspired?
Browse our success stories
We love bringing brand experiences to life
See More Case Studies