Solution:

Photography & Videography
Custom imagery that's worth every extra penny you spent
With Instagram, Snapchat, and YouTube dubbed the most influential platforms for travel marketing and more than 50% of consumers saying imagery influences their trip decisions, visuals matter like never before. Turn to us to capture the custom-tailored shots you need in your print and digital marketing to grab attention, spark emotion, and stay top of mind with consumers.
From creating shot lists and sourcing talent to styling, shooting, and producing, we can manage all aspects of your photography and videography needs. With our help, you'll score a versatile, modern portfolio to leverage across all marketing platforms to evoke the kind of emotional response that turns browsing into booking.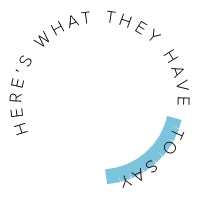 "We love featuring our amazing influencer photography in Opal Magazine and our other marketing materials. They beautifully showcase the experience of our destinations and hotels."
–Tricia Lanigan, Opal Collection
Wentworth By The Sea
Rather than simply showcasing the gorgeous backdrop that this premier resort offers, Wentworth by the Sea's new custom video kicks it up a notch to immerse you in celebrations and special moments that make you wish you were there.
Watch Video
POPULAR WAYS WE USE CUSTOM PHOTOGRAPHY & VIDEOGRAPHY
01.
Bring Destinations &
Stories to Life
Custom photography allows us to capture specific shots to kick destination content marketing up a notch, way above what stock images can offer. Having complete control over the elements that go into capturing just the right images elevates the content marketing we do for our clients.
02.
Showcase a
Property's Unique Character
Conveying your brand aesthetic and showcasing the unique character of your property is no small feat. We can help you strategically craft and execute photo and video shoots that get you the inviting, inspirational visuals you need to draw guests to your property.
03.
Inspire Weddings
& Events
Imagery that evokes emotion and inspiration is critical for wedding and event venues. Today's couples look to Pinterest and Instagram first to get ideas, then they browse websites to narrow down their list. We can help you make the cut with custom photos that make your venue shine.