Case Study:


Opal Collection
15 years of brand evolution
Opal Collection is a premier assortment of hotels and resorts located in the most sought-after destinations on the East Coast, from Bar Harbor, Maine, to the southernmost tip of Key West, Florida. The core aim of Opal's marketing strategy is to build brand awareness and loyalty to their properties through cross-promotion of the hotel portfolio, while simultaneously reducing their dependence on OTAs.
Hawthorn has been at the helm of Opal's highly successful content marketing strategy for more than 15 years, creating and executing a multifaceted organic marketing strategy that promotes Opal's ever-evolving portfolio of luxury properties.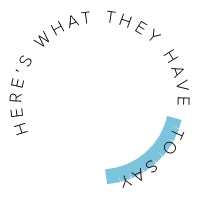 "We launched email campaigns highlighting things to do and saw great engagement rates and revenue, so we're planning to expand this strategy."
— Tricia Lanigan, Opal Collection
01.
The Challenge
Filling shoulder- and off-season rooms will always be a challenge for hotel marketers, and Opal is no exception. Aligning their marketing strategies with every stage of the traveler's journey – from capturing travelers' attention at the dreaming and planning stages to driving repeat bookings during and after guest stays – remains an essential priority for this hotel collection.
02.
The Approach
Despite Opal's prestigious reputation and wide appeal, our client knows leisure travelers often pick the destination first and hotel second. We help Opal build brand loyalty and cross-promotional chops through an integrated marketing campaign anchored by their destination blog site and powered by social media and a multipronged email campaign strategy.
03.
The Outcome
The custom magazine we produce for Opal year in and year out to showcase their destinations and resorts continues to exceed their lofty standards and drive guest engagement. Even better, the immersive and inspirational content marketing we've created – combined with a highly tuned delivery strategy across Opal's digital platforms – has resulted in impressively high engagement rates and millions in tracked revenue.
Content to power destination marketing
The content marketing foundation we've built for the Opal Collection is arguably the single most important element in their overall marketing strategy. By discovering and capturing in writing and imagery the most interesting and inspiring stories that make each Opal destination exceptional, our content has enabled Opal to garner the attention – and new and repeat bookings – of thousands of guests.
We designed Opal, the brand's custom annual in-room magazine to meet the challenge of cross-promoting a portfolio of unique hotels and destinations to existing guests. The glossy, visually rich publication delivers engaging experiential content to enrich a guest's stay and raise awareness of the collection nationwide.
View E-Magazine
Using a combination of regularly published editorial content and curated content from Opal Collection's in-room magazine, Opal's destination blog site, Opal Unpacked, draws in travelers at the top of the funnel researching their next trip to Opal destinations. The blog is crucial to promoting the collection's properties through inbound marketing and driving thousands of unique referral visits and associated revenue to specific properties and the larger collection.
Opal Unpacked averages
30,000 unique visitors

each month
Creating content is only half the game; it's then a question of how to distribute it to get eyes on it. We help Opal Collection put their content to use with custom-designed, content-rich email campaigns at various customer touchpoints, including brand-wide campaigns to a collection-wide send list, individual property campaigns, and a thread of special groups campaigns. These emails interweave content from Opal Unpacked with strategic packages, promotions, and other conversion-centered CTAs, resulting in more than $6 million in associated revenue for Opal Collection, and are an especially lucrative channel for boosting guest retention.
Opal averages
$340k in booked revenue

from each email campaign we've created
Polished brand collateral to help drive on-site marketing
From the ground up, Hawthorn Creative created the branding that makes several Opal Collection restaurants, like SALT, located in New Castle, New Hampshire, instantly identifiable. We also develop collateral – including in-room newsletters and custom-tailored pieces such as a detailed map of The Sagamore Resort in Lake George – highlighting unique on-property features and must-see local attractions. Smaller than a magazine but just as carefully designed, the in-room newsletters and other collateral serve to drive ancillary revenue and build brand loyalty at Opal Collection properties.
Every Opal property is located in an exceptional destination with abundant choices for entertainment and exploration – and many properties are an easy drive from each other. It made sense when Opal launched their "On the Road with Opal" campaign to encourage guests to plan road trips with their "Road Trip Concierge" service with overnights at multiple Opal properties in the same region. It made even more sense for our content team to add custom photography to one of Opal's magazine features showcasing a road trip on Florida's east coast. We teamed up with a travel social media influencer couple, The League Collective, to produce lifestyle images of the road trip itinerary "in action" – resulting in an immersive and inspirational magazine spread and custom cover conveying Opal's brand aesthetic.
Feeling inspired?
Browse our success stories
We love bringing brand experiences to life
See More Case Studies