Case Study:


The Vine
Crafting a brand as bold as the Lone Star State
Imagine acres of pristine woodland, grapevines, and lakes with a charming white chapel, and a glowing reclaimed wood reception barn. Now, imagine capturing the beauty of that picture-perfect Texas vineyard wedding venue in a sparse, one-page website. Pretty impossible, right?
The Vine had struggled with that challenge for years when we met them. They were hosting some of the most gorgeous weddings in the region, but their website and marketing materials were decidedly lackluster. We executed a dramatic rebrand, launched an amazing website, and created a stunning new brochure to match. Then, we drove targeted traffic to the new site via paid social and SEM.
Website Before & After Metrics Speak for Themselves
01.
New Website = 4x More Leads
Within the first three months of launching The Vine's new website and strategy, the conversion rate increased by more than 200%.
02.
Web Session Duration Spikes by 282%
Yes, you read that right. Not only are more people coming to the site, but they're also sticking around a whopping 4x longer than before.
03.
182% Increase in Page Views
Web visitors like what they're seeing and want more, with the average visitor viewing 3x more pages than prior to site launch.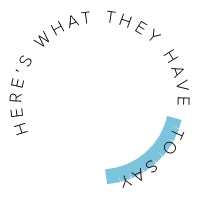 "Hawthorn exceeded our expectations. Their dedication, creative approach, and attention to detail have resulted in more leads than ever."
— Christy Brown, The Vine
01.
The Challenge
A beautiful property with dull marketing materials and a rudimentary one-page site that didn't reflect the stunning venue or convert business.
02.
The Approach
We defined the heart and soul of this magical venue and wove it through all of our work.
03.
The Outcome
A fully enhanced business with a cohesive marketing presence that captured attention and spurred action.
A showstopping new brand identity
After conducting interviews to discover the owners' aesthetic tastes and what makes their property special, we crafted a series of unique logotypes and a short tagline, "Vows & Vines." The clients were so pleased with the results after the first proof that they immediately contracted us to create another logo for their tasting room.
A beautifully bespoke website
Combining aspirational imagery and unique, eye-catching details, we created a new website that is truly one of a kind. Adding full SEO integration, keyword-rich storytelling, strategic conversion architecture, and stringent mobile styling resulted in a site that functions as beautifully as it looks.
View Live Website
An elegant event brochure
The Vine had long struggled with print materials that didn't do their gorgeous venue justice. The owners had to rely solely on their Southern charm (something they have in spades) and the physical beauty of the property to seal the deal. Now they have a captivating print brochure to help make a tangible, lasting impression long after the tour.
Search engine marketing
Similarly to paid social, The Vine was trying their best to run paid search campaigns with limited results. Our creative team created targeted landing pages reflecting the new website design and began driving traffic to these pages. In the first two months alone, Hawthorn was able to eliminate nonperforming keywords and irrelevant clicks that had been driving up costs and bringing down results.
Despite being in the midst of COVID-19, The Vine had their best month ever in paid search in April 2020 and doubled their leads over March.
Explore More
Feeling inspired?
Browse our success stories
We love bringing brand experiences to life
See More Case Studies