Case Study:


360 Destination Group
We help this DMC bring more life to the party
One of the country's leading destination management companies, 360 Destination Group (360DG) has been helping corporate event planners put on memorable events for more than 40 years. With a finger on the pulse of destinations up and down the California coast, Florida, Texas, Arizona, and Chicago, they have a keen understanding of the locales and combine that with their wildly creative eye to bring corporate events to life.
360DG began working with us in 2016 to research and refine their brand and strategically develop and execute campaigns designed to achieve their marketing goals. They've expanded their partnerships and have enjoyed dramatic outcomes and measurable results ever since.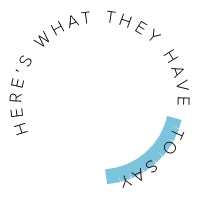 "Hawthorn assisted us in defining clear-cut goals and projects. Organized, creative, and professional, they make working with them easy."
— Shelly Archer, 360 Destination Group
01.
The Challenge
With offices all over the country, ensuring alignment in terms of strategy and brand was a challenge for 360DG. They came to us seeking a unified brand strategy to cross-promote their services throughout their multiple destinations – as well as revamped tactics for nurturing and growing existing client partnerships, while also attracting new customers.
02.
The Approach
We first helped 360DG identify and solidify their brand identity and materials to arm their teams with the tools they need to stay on point and fully prepared to deliver the 360DG experience to their prospects and clients. Then, we built out a cohesive marketing strategy to captivate audiences and take 360DG's business to the next level.
03.
The Outcome
With a fully refined brand identity, gleaming new collateral, SEO-powered new website, and unified marketing strategy, 360DG's nationwide teams now have the tools they need to grow new and repeat business. Leveraging their robust digital and print marketing arsenal, they've celebrated impressive outcomes and measurable results and become an even greater standout in their industry.
Establishing and aligning all teams around a brand identity
We conducted scores of one-on-one interviews with 360DG clients to help drive a stake in the ground that separates 360DG from their competition. This strategy then served as the backbone for the subsequent communication tactics we created. In addition, we built a "brand bible" – a highly visual, internal-only document that offers a 30,000-foot view of the company all the way down to the details, like photo requirements, social guidelines, and specific fonts to use – so that staff in all offices of this particularly flat organization could rally behind the marketing direction and stay on-brand without constant corporate office oversight.
Brand collateral that plays its part in sealing the deal
In this highly visual industry, making a lasting first impression is even more critical than it usually is. From sell sheets and business cards to brochures and pocket folders, we produced marketing materials that immediately convey who 360 Destination Group is to prospective clients. Their sales team is now armed with the tools to proactively answer client questions while simultaneously showcasing a sample portfolio of 360DG events. Damned if it doesn't make them look good, too.
A showstopping website befitting the brand
With only 3 to 8 seconds to capture a website viewer's attention, we knew that 360 Destination Group's site had to be as spectacular as walking into one of their events. From reorganizing the navigation to overhauling the content, Hawthorn produced a site that's user-friendly, entertaining, and puts the right information at the fingertips of prospective clients.
A 67% increase in unique website visitors

– and over 60% uptick in user sessions – since 2015
SEE THE LIVE SITE
SEO-friendly content to feed all streams of communication
We developed a content and SEO strategy designed to showcase 360DG's full-spectrum event planning capabilities and expertise as an extension of prospective corporate planners' teams. These tactics included blog posts, portfolio case studies, gated content, and hidden landing pages (for SEO value), as well as email and social media strategies.
Email marketing
For this destination management client, maintaining relationships with past clients is one of the biggest and fastest ways to new contracts. But these relationships can't be maintained over happy hour drinks and lunch dates. We design and execute monthly email campaigns that help 360DG maintain connections with their corporate event planner clients. Packed with insight on industry trends and ideas valuable to the targeted recipients in this relationship-driven industry, these emails distribute and promote the strategic content on 360DG.com to keep the path to conversion moving.
Explore More
Feeling inspired?
Browse our success stories
We love bringing brand experiences to life
See More Case Studies