Does a beautiful
brochure at no cost

sound too go to be true? It's time to start believing.
Event Brochures:
Ad supported
solutions
Showcase your venue with a print and digital event brochure that doesn't drain your marketing budget. This solution is available to qualified venues that host several events and maintain consistent partnerships with at least 30 preferred vendors. We'll develop a custom-branded brochure that showcases your property and event space while featuring advertisements from your approved event partners. The revenue achieved from these advertisements offsets all cost to your property.
01.
A Venue Showpiece
A stunning print and digital brochure that showcases your property and helps you book more business.
02.
A Vendor Portfolio
A visual compilation of your trusted vendors to ensure seamless event planning for you and your clients.
03.
A Valuable Resource
An event planning resource to help guide your clients through every step of the process.
Targeted Distribution Points
Receive
400 to 800 printed copies*

& an

E-Brochure link

for digital promotion and distribution.

*Number of copies delivered depends on vendor advertiser participation.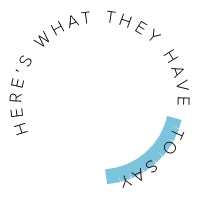 "Hawthorn exceeded our expectations. Their dedication, creative approach, and attention to detail have resulted in more leads than ever."
– Christy Brown, The Vine
Examples of our

ad formats
Pricing, Advertising & Distribution FAQs
Is this brochure really free?
Yes. As long as we secure at least $9,000 in ad sales from your preferred vendors (approximately 12 ads), you'll receive your brochure entirely free of cost.
What if we don't sell $9,000 in ads?
If we're unable to gain enough ad support, you can: discontinue the project and we'll refund advertisers; contribute the difference; discontinue the project, refund the advertisers, and pay a reduced rate for a custom brochure without ads.
What's my role in this process?
You will provide a list of at least 30 preferred event partners, submit copy and photos, review proofs and provide feedback, and actively support and refer your advertising vendors.
What's Hawthorn's role in this process?
We'll sell all ads, manage contracts, secure all copyrights and trademarks, provide full copy editing (or copywriting for a flat fee of $695), coordinate photo submissions, design and print the brochure, ship to one location, and launch your E-Brochure.
What if my vendors decline to advertise?
We do our best to respectfully communicate the benefits of this partnership. Payment plans are available. If a highly preferred vendor declines to advertise you can reach out to them directly for support, or consider subsidizing their ad cost.
How much do you charge for ad space?
Ad options range from an eighth page to a full spread:
1/8 page – $595
1/4 page – $1,100
1/2 page – $1,600
Full page – $2,100
Full spread – $3,300
How much input do I have in the design process? How much of my brochure will be ads?
You'll retain creative control from start to finish. You'll view three sequential proofs throughout the process with two rounds of revisions prior to press. We ensure that at least 60% of the brochure is dedicated to showcasing your venue. The remaining portion will feature your vendor partners.
What sort of digital presence do I get with this brochure? How can I promote it?
All event brochure clients receive a flip book E-Brochure as a part of this package. Advertising on social media is the fastest way to build interest and awareness in your area. We can drive more leads by developing a paid social media campaign. See how we can leverage your event brochure to drive results!
What other venues do you work with?
Our brochures have elevated the brands of elite event venues around the world, from cultural centers to rustic barns to top international hotels. See some of our best work in our portfolio.
How long will it take to get my brochure?
You should receive your brochure within about six months from the date that we launch ad sales. Expedited timelines are available upon request.
Qualify Your Venue
Embrace this cost-effective
event brochure solution
This is the start of something beautiful
Say "I Do!"