Case Study:


Bluemont Vineyard
An integrated digital look and strategy that hit all the right notes
Bluemont Vineyard began as a small homestead farm in the early 1970s that grew sweet corn, mums, pumpkins, and vegetables. Since then, the business has extended into Bluemont, Virginia, where they're more than a decade into a thriving business that produces about 6,500 cases of wine each year. In addition to the winery, the grounds serve as a spectacular venue for private groups, particularly weddings, throughout the year.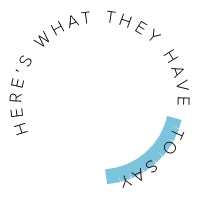 "We were so happy with our Hawthorn experience – they created the most stunning new website for us. Our Google Analytics proves that it was more than worth the investment."
— Lauren Middledorf, Bluemont Vineyard
01.
The Challenge
This stunning vineyard with gorgeous panoramic views of Virginia Wine Country struggled to generate leads and book site visits with their dated web presence and event marketing arsenal.
02.
The Approach
We built a gorgeous, responsive website and event brochure showcasing the best of what Bluemont had to offer. Then, we used targeted newly engaged social campaigns to reach couples at just the right time.
03.
The Outcome
Together, a new site, stunning brochure, and targeted social campaign became a lead-generation powerhouse.
A sweeping wedding brochure
This is where our journey with Bluemont Vineyard really began – we've partnered with them to create beautiful event brochures since 2014. The positive response they received from prospective couples year after year on this printed piece led them to realize it was time to elevate their digital presence as well.
A site worth savoring
Distilling this multifaceted, family-driven business into one cohesive website that told a compelling story was no small feat. Our team needed to balance the diverse needs of a vineyard, winery, event venue, and community gathering place. Through a modern, streamlined design with plenty of paths to conversion, we crafted a site that would satisfy every layer of the Bluemont business.
View Live Website
Explore More
Feeling inspired?
Browse our success stories
We love bringing brand experiences to life
See More Case Studies