Solution:

Content Marketing
A solid content marketing strategy is key to bringing your brand to life
Content marketing is often overlooked, but it is one of the most important marketing tactics in the hospitality industry. Why? Well, statistics show that good content produces three times more leads per dollar than traditional marketing. Think of content marketing as the engine powering all of your digital channels – without it, you're going nowhere.
The good news? Chances are you're already engaging in some form of content marketing. At its core, content marketing is the creation and distribution of material such as blogs, videos, case studies, and white papers. Once content is created, it can be shared across multiple channels from social media, email, custom magazines, and more. But, without a solid content marketing strategy, your hard work is likely going unnoticed. We'll help you take your content strategy into the stratosphere.
Content Marketing Solutions
Free E-book
The Complete Content Marketing Roadmap for Hotels
Why the days of competing on price are over
Craft Compelling Content
01.
Engaging vs. Selling
The purpose of good content is to provide helpful and relevant information at every stage of the buyer's journey. Through your stories, people can see for themselves how valuable your offerings are as opposed to being told why they should value them.
02.
Increase Your Traffic
Where Google is concerned, content is king. They award higher search rankings to sites with fresh, relevant content. Content that's keyword-rich makes it easy for Google to serve up your website when people are searching for businesses like yours.
03.
Power Your Marketing
Your social posts and email campaigns need to pique the interest of your target audience. Pretty pictures and flash promotions only gain quick hits and don't develop sustainable brand loyalty. Strong content delivered on a regular basis powers your communication channels and drives repeat site visits.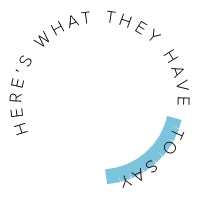 "Hawthorn launched several new email campaigns with an editorial focus. We saw really great engagement rates and revenue."
–Tricia Lanigan, Opal Collection