Case Study:


Lakes Region Tourism Association
A deep dive into successful destination marketing
For a small state, New Hampshire has a wide range of tourist appeal. From the Seacoast's beaches to the White Mountains, there's something for everyone. In between those points, though, the Lakes Region provides year-round recreation for travelers. The Lakes Region Tourism Association (LRTA), based in Tilton, represents and promotes the 273 lakes and ponds, 100+ communities, and 400+ businesses in central New Hampshire. They partnered with Hawthorn Creative in 2018 to rethink their marketing and give their brand a much-needed upgrade.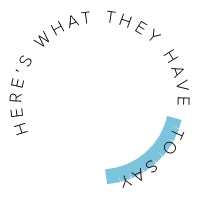 "Our close partnership with Hawthorn has substantially increased our social media presence. We've been extremely happy with the changes, enhancements, and growth they've driven."
— Amy Landers, Lakes Region Tourism Association
01.
The Challenge
The LRTA's longtime marketing partner had long since stopped generating results and had neglected to make the necessary updates to bring their digital presence into the present.
02.
The Approach
We updated and refined their overall brand aesthetic to appeal to a wide range of travelers. Then, we began engaging, inspiring, and attracting those prospects across multiple channels.
03.
The Outcome
An increased social following, better email engagement, and more website visits meant that this gorgeous region was finally getting the attention it deserved.
Boosted brand collateral
The LRTA was advertising in all the right places, but their print materials were sorely in need of a makeover. Luckily, the stunning, sweeping vistas of the region itself gave us a perfect starting point. We designed sleek, image-focused print and digital ads that could be seamlessly updated with the changing seasons.
A new newsletter that made waves
A monthly email newsletter had been a key piece of the LRTA's marketing arsenal for years. However, their existing technology and design was more than ready for an upgrade. Our digital team went back to square one and worked with the association to identify engaging content that would provide the most value to their subscribers. Then, we upgraded their email marketing platform and designed and coded a slick, flexible, responsive template that members and travelers alike couldn't wait to open month after month.
After launching the new template with our curated content, the LRTA saw
a 58% increase

in their average email click-through rate.
Content marketing that sparked wanderlust
We knew we wouldn't be successful just telling prospective visitors how they should spend their time. Instead, we set out to inspire them to explore all of the amazing experiences the region has to offer. Our digital strategy and content team identified key target audiences based on visitor demographic information and crafted corresponding seasonal itineraries that would capture their interest and spur them to pack their bags and head for the lakes.
In the first nine months, the itineraries we built received
more than 18,000 visits

.
Social Media Campaign Results
01.
On Instagram and Facebook in just over two years.
02.
5.5% Engagement Rate

on Facebook
A full 5 percent higher than industry average of just .99%.
03.
Roughly
900,000 users

reached
Plus, paid campaigns generated a click-through-rate of 1.90%, well above the industry average of 0.90%.
See more case studies
Feeling inspired?
Browse our success stories
We love bringing brand experiences to life.
See More Case Studies