Case Study:


Andanté Vineyard
A heartfelt taste of the Willamette Valley
Established through a well-planned labor of love, Andanté Vineyard seemed to have all the proper pieces in place. A hardworking, visionary couple at the helm. A talented team behind the scenes. An abundance of natural resources and beauty in their corner of the Willamette Valley, Oregon. What was missing? A website worthy of the winery to attract and share the fruits of their labor with wine enthusiasts near and far.
The dynamic duo behind Andanté, Joe Allen and Karen Saul, realized that their bare-bones website wasn't doing their winery justice. But they were also a bit gun-shy, having previously attempted a website redesign with a local freelancer that hadn't gone according to plan. When Joe and Karen heard about the smooth website redesign Hawthorn executed for another area winery, Ayres Vineyard, they connected and we quickly got started creating their dream website.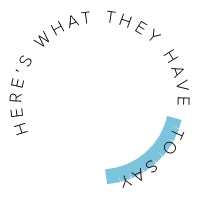 "We are thrilled with the website, and appreciate Hawthorn's attention to the finer details. We are so grateful for the excellent work and enthusiasm for our project."
— Karen Saul, Andanté Vineyard
01.
The Challenge
They were left with a digital brand that consisted of a one-page site with just a logo and a Facebook link when the website they were working on with a local freelance developer went off the rails.
02.
The Approach
Starting with a blank slate presented Hawthorn with a unique challenge. Through powerful SEO, whimsical design, and intuitive navigation, Andanté's site was built to attract and engage visitors.
03.
The Outcome
By weaving together captivating images, creative design elements, and storytelling, Hawthorn redefined Andanté's digital brand.
A full-bodied site, built to inspire
Since we had no real existing presence to build on, our team began by learning from Joe and Karen what the Andanté Vineyard brand really stood for. Then, we presented ideas and creative elements that reflected the goals, values, and unique essence of the vineyard. The result? A beautiful site that showcased Andanté's relaxed tempo while paying homage to their homeland and wildlife. We even incorporated the footprints of their egret mascot, which users can follow through the site.
Our site was so impressive that it was mentioned in Vinbound's list of
the best winery websites of 2019

among global brands such as Cuvaison.
VIEW LIVE WEBSITE
Explore More
Feeling inspired?
Browse our success stories
We love bringing brand experiences to life
See More Case Studies